Board of Directors
Board of Directors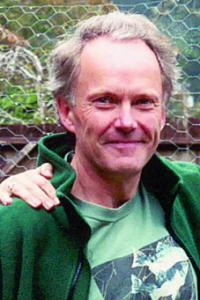 Don Allan
President
Don Allan recently retired as the Director of the Natural Resources Services Division of the Redwood Community Action Agency in Eureka. He has worked with non-profit organizations for over 25 years and spent 11 years working in private business. Don brings invaluable personnel, financial, and non-profit management skills to his role on the SRF Board and as the SRF Board President.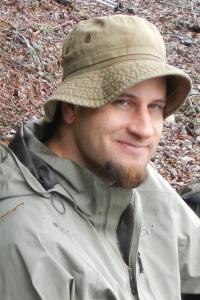 Eli Asarian
Vice-President
Principal Scientist, Riverbend Sciences
Eli Asarian is principal scientist at Riverbend Sciences, a consulting firm based in Eureka, California specializing in the study of freshwater aquatic ecosystems and watersheds. Trained as a biologist/ecologist, he also has extensive experience with water quality, hydrology, geographic information systems, and database management. He has authored many reports on Klamath River water quality and algae as a consultant to Klamath Basin Tribes. He assisted the National Marine Fisheries Service in developing recovery plans for salmon and steelhead, including an analysis of long-term trends in streamflow on the northern California coast. Other recent projects include research on the historical and current distributions of beavers in California.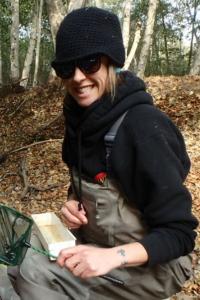 Sarah Phillips
Secretary
Urban Streams Program Manager, Marin County Resource Conservation District
Sarah has over ten years of experience in the field of restoration and natural resource management with a focus on riparian systems and salmonid habitat enhancement covering a variety of sectors; non-profit (both international and national), private consulting, and state government. She received a degree in Environmental Studies & Planning: Restoration & Conservation with a minor in Biology (focused on vertebrate biology) from Sonoma State University in 2009. Since 2014, she has worked for the Marin Resource Conservation District (RCD) as their Urban Streams Program Manager. Her work at the RCD focuses on the following; education by organizing and leading hands-on technical trainings in a variety of areas of natural resource management, supporting fisheries monitoring with local partners, facilitating streamlined permitting approaches to restoration, educating the public on the value of habitat rehabilitation, and serving as the communication liaison between stakeholders and local, state, and federal regulatory agencies in support of regulatory compliance. She also carries out grant writing and project implementation relating to salmonid habitat enhancement and other restoration efforts. She really enjoys facilitating collaborative processes, loves tending to native plants in the nurseries, working with volunteers, and providing education through public engagement.
Sarah has served in a leadership role with the Lagunitas Technical Advisory Committee since 2016. Currently Sarah serves as an advisor to the Tomales Bay Watershed Council and Gallinas Watershed Council. She is the Vice President of the Redwood Empire Trout Unlimited Chapter. As well, she serves on the CoRenewal Board which is focused on the remediation of oil pollution in the Amazon Rain Forest in Ecuador using bacteria and mushrooms.
Sarah first attended the SRF Conference in 2011 in San Luis Obispo, realizing it was love at first sight. She is honored to continue to serve SRF on its Board as a director and on the Executive Committee as the Secretary.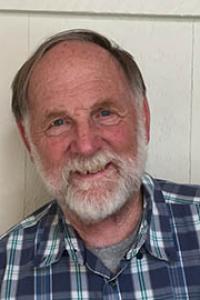 Brian LeNeve
Treasurer
Carmel River Steelhead Association
Brian LeNeve started fishing for steelhead in 1950, studying steelhead in 1959, and formally working to save steelhead in 2006 when he joined the Carmel River Steelhead Association. After graduating from college with a degree in business administration, he ran a family-owned painting contracting company for 47 years. During that time he grossed between one and three million annually with 10 to 100 employees. This prepared him for budgeting, legal, and personnel issues faced by every business and non-profit. He has been president of the Independent Painting Contractors of Monterey and Santa Cruz Counties, was on the state wide board for the California Native Plant Society, and is currently president of the Carmel River Steelhead Association — all of which has given him an understanding of the complexities of a non-profit organization and problems in particular of salmonid restoration.
Cynthia LeDoux-Bloom, PhD
Research Associate and Lecturer - Humboldt State University, Department of Fisheries Biology
Cynthia LeDoux-Bloom has over 25 years of experience conducting studies on anadromous fishes in California, Washington, and Gulf of Alaska. Her work focuses on investigating fish-habitat relationships, watershed assessment, and habitat restoration. She provides expertise on the impacts of water exports and other anthropogenic activities on fish health, physiology, and behavior. Her research interests focus on assessing food quality availability for juvenile salmonids. Cynthia studied marine biology at UC Santa Cruz (B.S.) and Moss Landing Marine Laboratories thru San Jose State University (M.S.), and completed her Ph.D. in Animal Biology at UC Davis. Prior to joining Humboldt State, Cynthia worked as a scientist for the Hoopa Valley Tribe, AECOM, the State of California (DFW and DWR), and Monterey Bay Aquarium.
Katrina Nystrom
SRF Board Alternate
SRF Streamflow Monitor and Project Associate
Katrina Nystrom hails from the South Fork of the Eel River. She was introduced to environmental work during an internship with the Royal Society for the Conservation of Nature while studying abroad in Jordan. After graduating from HSU with Bachelors in International Studies and Geography, she joined the Americorp Watershed Stewards Project where she learned about salmonid restoration and monitoring. Katrina worked doing water and forest conservation and stewardship before returning to graduate school to sharpen her skills as a scientist and stream restorationist. Her master's research project title is "Quantifying Pacific Lamprey (Entosphenous tridentatus) ammocoete habitat availability and the risk associated with the summer hydrograph recession limb in coastal northern California streams." Katrina earned her degree in Environmental Science and Management December 2020.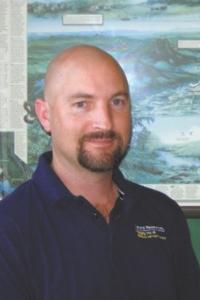 Freddy Otte
City Biologist & Stormwater Coordinator, City of San Luis Obispo
Freddy Otte is the City Biologist for San Luis Obispo, which is very progressive in resource protection and enhancement. This position is unique in that there are very few municipalities that employ a biologist. As the City Biologist, he interacts closely with planners and engineers during project design. He is dedicated to ensuring the protection of steelhead whose survival is threatened by urban development, water pollution, and other factors.
Freddy is the coordinator of the Stormwater Management Program that is mandated by the State Water Quality Control Board and overseen by the City's Natural Resources Program. Freddy is involved with the Tri-County FISH Team which consists of organizations from San Luis Obispo, Santa Barbara and Ventura Counties.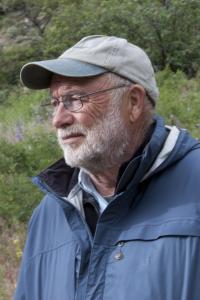 Dougald Scott
Emeritus Biology Professor
Dougald was a biology professor at Cabrillo College in Aptos, California for thirty-two years and has been retired since 2002. His teaching duties included Cell and Molecular Biology, Physiology, and numerous field courses in Natural History. In retirement, he has been able to pursue his passion for fly fishing and fisheries conservation. He served six years as Steelhead Conservation Committee Chair for the Northern California Council of the Federation of Fly Fishers where he became acquainted with SRF and its important work. His most recent interest is the education and promotion of the role of beaver in salmonid restoration.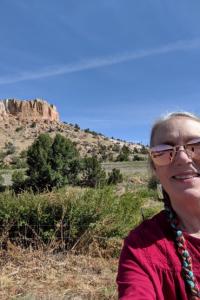 Alison Willy
Alison Willy recently retired as the Watershed Planning Division Chief at the U.S. Fish and Wildlife Service's Bay Delta Fish and Wildlife Office in Sacramento. She has spent over 40 years working in wildlife and fisheries habitat restoration, endangered species and water policy, data collection, and multi-party collaboration. Her interest is in restoration of riparian floodplain activation, including analyses of hydropower and water infrastructure effects on riparian ecosystems, salmonids, ESA-listed species, and other sensitive species.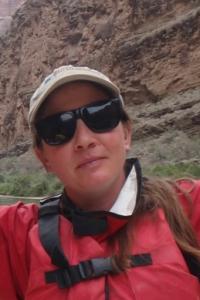 Anna Halligan
Alternate
North Coast Coho Project Coordinator, Trout Unlimited
Anna Halligan is the North Coast Coho Project Coordinator for Trout Unlimited. She previously worked with the California Conservation Corps as a Fisheries Habitat Specialist, on implementation, planning, and monitoring of restoration efforts. She was also employed with the California Department of Fish and Wildlife and the Pacific States Marine Fisheries Commission to work with the Coastal Restoration Monitoring and Evaluation Program. She recently was the Watershed Conservation Coordinator with the Morro Bay National Estuary Program (NEP).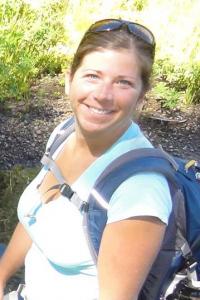 Jennifer Hemmert
Alternate
Environmental Scientist, California Department of Fish and Wildlife
Jennifer Hemmert is an Environmental Scientist for the Reservoir Inland Fisheries Program for the California Department of Fish and Wildlife located out of Winchester and works with sport fish in Southern California. Although she is regionally based out of the Inland Deserts Region, she takes directive from Fisheries Branch and works on sport fish related management and assessments in impoundments throughout the entire State. She has worked with nonprofit organizations for 8 years while working on fisheries and water quality issues related to anadromous fish in California. She has worked previously for the Department of Water Resources, UC Davis - Environmental Sciences and Policy Department, and South Yuba River Citizens League (AmeriCorps program through Sierra Nevada Alliance). She brings her volunteerism background to the SRF Board and has been on the Board since 2011.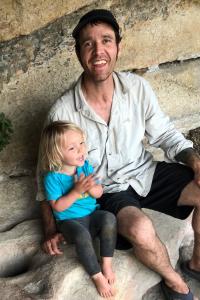 Elijah Portugal
Alternate
Senior Environmental Scientist (Specialist), California Department of Fish and Wildlife
Elijah Portugal is a Senior Environmental Scientist with the California Department of Fish and Wildlife in the Cannabis and Instream Flow unit within the Fisheries Branch in Sacramento. He holds a BS in Fisheries Biology from Humboldt State University and an MS in Watershed Science from Utah State University. He has over 12 years' experience working with fish habitat in fluvial environments throughout the West, including northern California. His professional and academic background is within the intersection of geomorphology, hydrology and aquatic ecology and he worked in the non-profit, academic, and private restoration sectors for 5 years before joining the Department of Fish and Wildlife in 2018. He is the Instream Flow coordinator for the Fisheries Branch and is excited to be involved in the development of CDFW's Cannabis Program.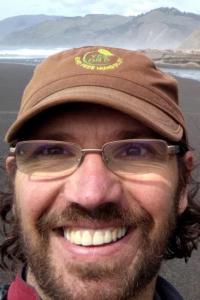 Dan Resnik
Alternate
Environmental Scientist, California Department of Fish and Wildlife
Dan Resnik has been involved in the restoration of salmonid habitat since 1998 and has worn many hats. For the last ten years he has worked as an Environmental Scientist with the California Department of Fish and Wildlife (CDFW) where he manages grants for the Fisheries Restoration Grant Program (FRGP), conducts fish habitat assessments and is the upslope specialist for CDFW's Bay Delta Region. Prior to working as an Environmental Scientist, Dan worked at Pacific Watershed Associates (PWA) as a Geologist Technician conducting sediment source assessments and implementing sediment reduction projects. He worked for Pacific States Marine Fisheries Commission with the Coastal Restoration Monitoring and Evaluation Program, the California Conservation Corps as a Fish Habitat Specialist and Special Corps member as well as consulting with Eel River Watershed Improvement Group and the Mattole Salmon Group. Dan began volunteering implementing stream habitat restoration projects such as riparian fencing, tree planting, LWD habitat structures and removing non-native invasive plant species while attending Humboldt State University, Dan earned a BS in Environmental Science Technology and a minor in Watershed Management from HSU. After graduating he started his career in fisheries restoration as an AmeriCorps Watershed Stewards Project member with CDFW, Fortuna and Humboldt Fish Action Council (HFAC), Arcata. Dan has been a member of SRF since 2001 and is excited to extend his commitment to the restoration of anadromous watersheds by joining the board of SRF.